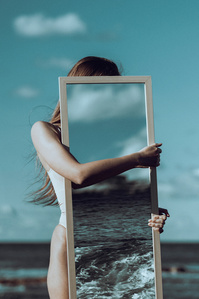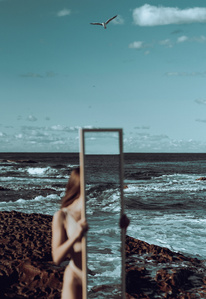 "Ocean in Me" was created to visualise the idea that evokes self-reflection in viewers to immerse themselves in the artistic journey of introspection, and to share their bottomless inner universe with the world.
The ocean is often associated with vastness, depth, and mystery, making it a powerful metaphor for the depths of the human psyche. Incorporation of the ocean theme into the series "Ocean in Me" helped to strengthen the idea of diving deeply into oneself and exploring one's inner thoughts, feelings, experiences and ability to stop for a while and dissolve oneself in natural surroundings to hear the silence and voice of reason.
If we ask the right questions we might get the proper answers and solution.
Each photograph in the series represents a different aspect of the human state of mind, exploring themes such as solitude, contemplation, introspection, growth, transformation, connection to nature, feminism, and the ability to analyse.